Diversity Cafe
The goals of the cafe are:
Increase dialogue and awareness about diversity, equity, and inclusion (DEI) through mini-lectures, workshops, casual conversations, and other events.
Promote a safe environment for both students and faculty to talk about DEI issues, where all experiences and perspectives are valued.
Provide opportunities to actively improve DEI within and outside the campus for students and faculty by promoting collaboration on various projects.
Events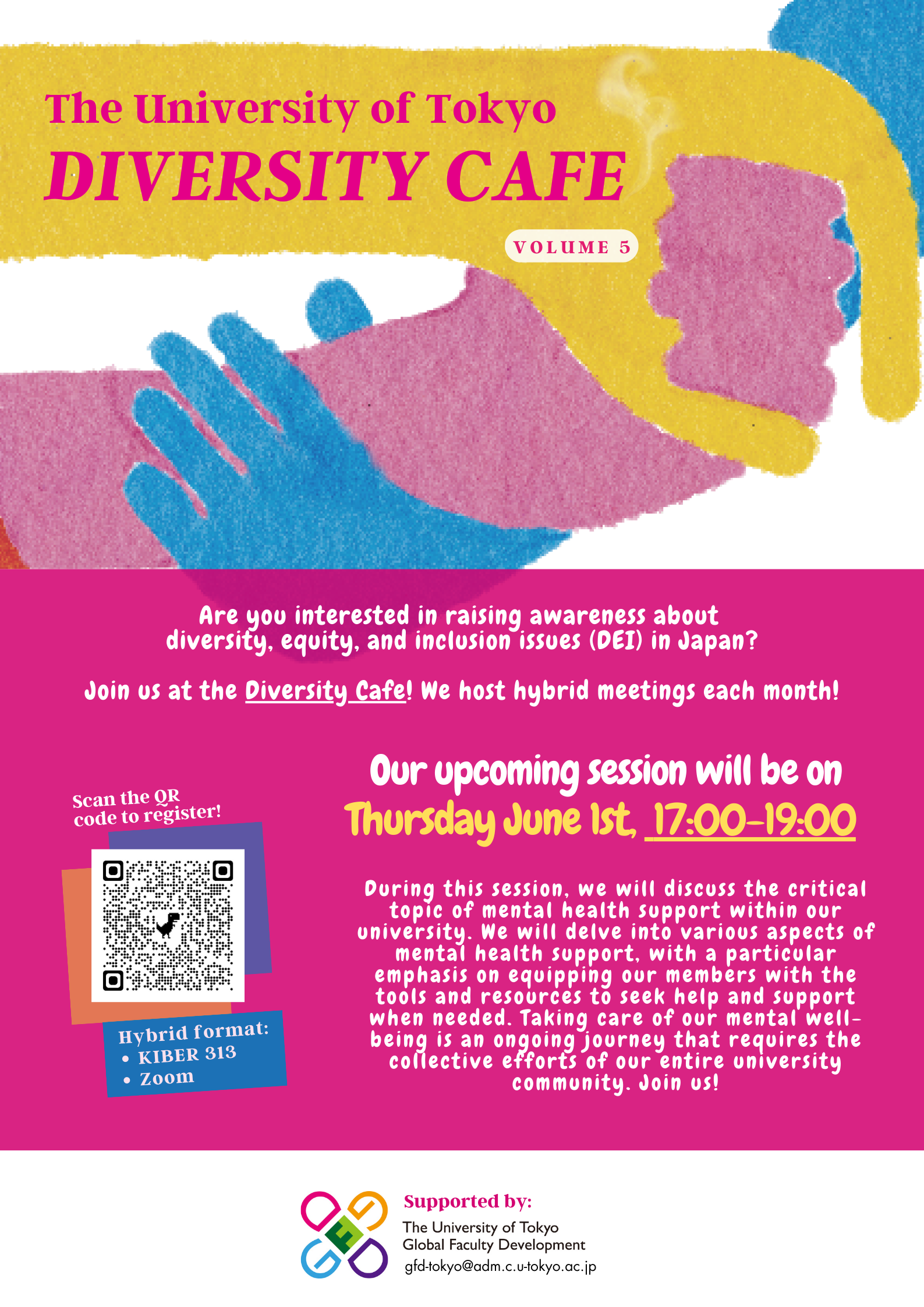 Are you interested in raising your awareness about diversity, equity and inclusion (DEI) issues in Japanese society? Would you like to talk about these issues […]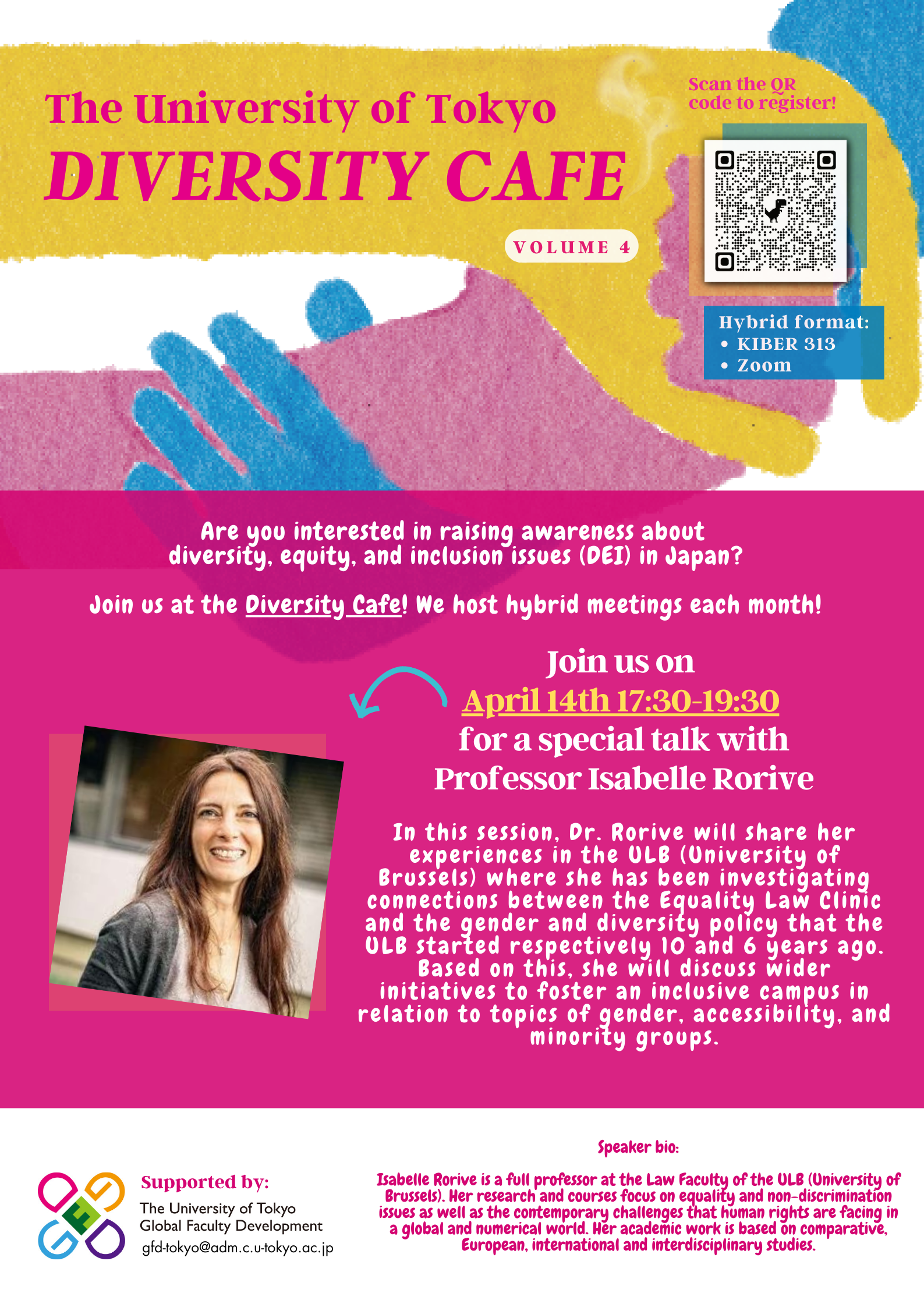 Are you interested in raising your awareness about diversity, equity and inclusion (DEI) issues in Japanese society? Would you like to talk about these issues […]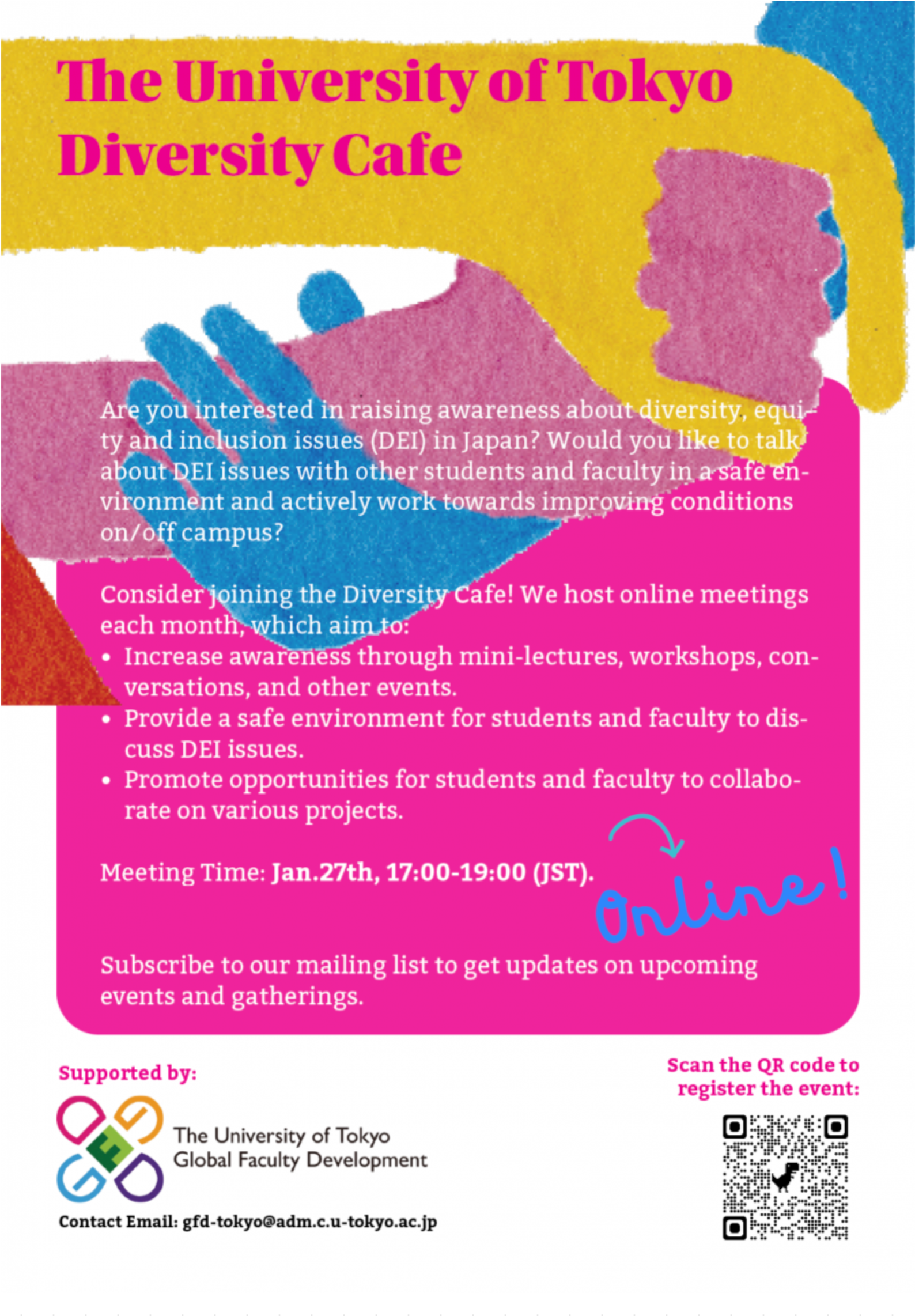 Are you interested in raising your awareness about diversity, equity and inclusion (DEI) issues in Japanese society? Would you like to talk about these issues […]
See more Events