GFD Events
GFD hosts a wide arrange of events focused on teaching and learning at Komaba.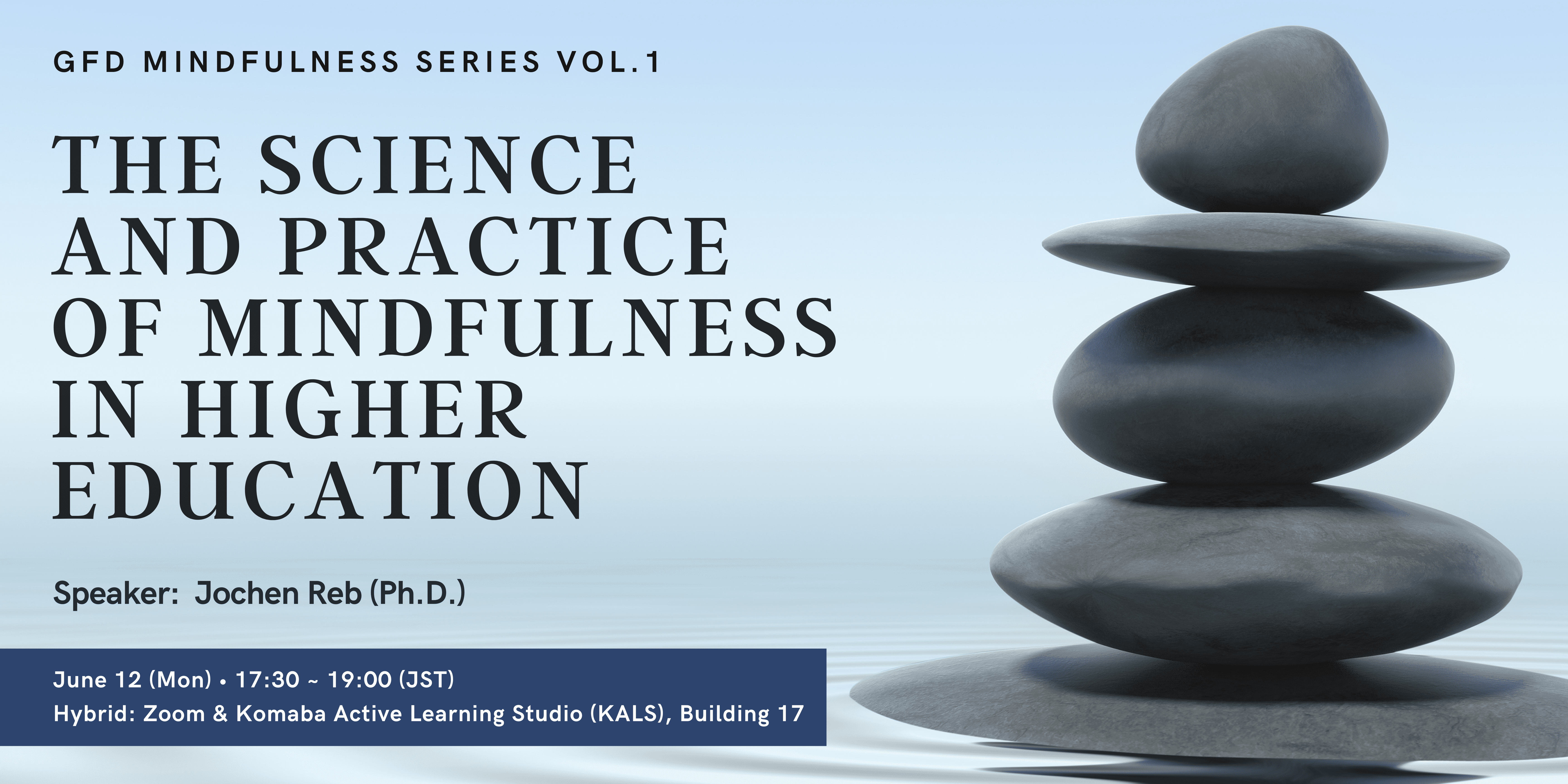 Featured Event
6.12 The Science and Practice of Mindfulness in Higher Education
Learn more
Upcoming Events
TALK Events
TALK stands for Teaching And Learning at Komaba

TALK workshops offer an ideal platform for future and current faculty as well as staff to experience at first hand techniques related to teaching and learning. These workshops have covered a wide range of topics, such as: peer feedback, active learning, learning-oriented assessment, and technology in the classroom. If you have any requests for a topic, please contact us through the inquiry form.
External Events
These are events organized by our partners or related organizations.
There are currently no upcoming external events.
Past Event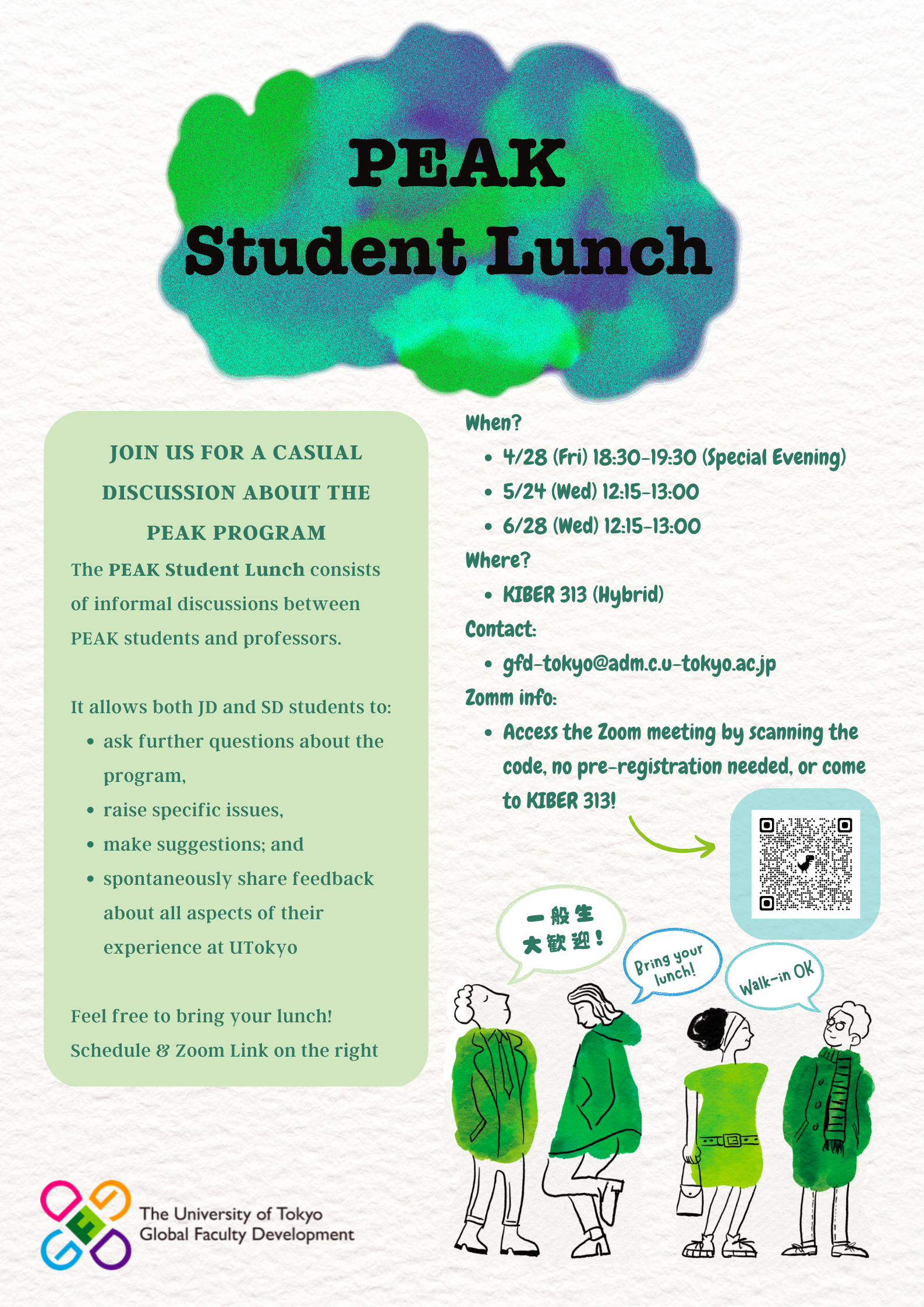 SEE Past Events