PEAKnic Student Lunch
Event Details
Join us for a casual discussion and a picnic with PEAK students!
At this lunch, you'll have the opportunity to engage in informal discussions with Professor Isabelle Giraudou, a highly esteemed member of the PEAK faculty.
During the lunch event, you will have the unique opportunity to hear directly from Professor Giraudou about the vision and goals of the PEAK program, the impact it has had on students' academic journeys, and the innovative developments on the horizon.
Venue: In front of the Komaba Library
Please register below.
Speaker Bio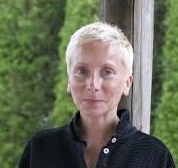 Isabelle Giraudou
Isabelle Giraudou is an associate professor at the University of Tokyo, the Organization for Programs on Environmental Sciences, where she teaches Environmental Legal Studies. In this position, she seeks to implement student-centered teaching methods based on complementary learning styles (including case studies and project-based learning).
back