6.20 Time to TALK: Training Quantum Biologists takeaways from the first Gordon Conference on Quantum Biology
Event Details
Tuesday, June 20, 12:15-13:00 (online)
Speaker: Dr. Jonathan Woodward
Speaker Bio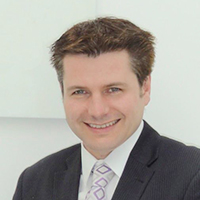 Jonathan Woodward
Prof. Woodward is a Professor in the College and Graduate School of Arts and Sciences at the University of Tokyo. He runs the Photo- and Spin-Chemistry and Biology Laboratory at Komaba campus (http://opes.c.u-tokyo.ac.jp/spinchem/) and also has a long-standing interest in the pedagogy of science teaching and program design. He works for PEAK and GPES programs teaching a range of courses on chemistry, the philosophy of science and scientific communication.
Abstract
Quantum Biology is a rapidly growing research field which aims to address how non-trivial quantum mechanical phenomena are manifest in biological systems and the ways in which they allow biological functions beyond the possibilities of the classical physics paradigm on which the foundations of biology have been laid. From an educational perspective, quantum biology is a fascinating and challenging field as it brings together the extremes of physics, chemistry and biology and aims to marry them seamlessly together.
In this short presentation, Prof. Woodward will introduce the field of quantum biology along with take home messages from the special educational session held at the first Gordon Conference in Quantum Biology which took place in Galveston, Texas, USA in March 2023, followed by a Q&A session.
Note: This is event will be held in English only.
back