Mindfulness series
TALK Events
Mindfulness Series Vol. 1: The Science and Practice of Mindfulness in Higher Education w/ Jochen Reb
On June 12th, 2023, GFD welcomed Jochen Reb, Professor of Organisational Behaviour & Human Resources and Director of the Mindfulness Initiatives at Singapore Management University. Jochen is not only a globally leading scholar in the field of mindfulness in the workplace but also a conscientious educator committed to promoting wellness and positive growth through his educational interventions.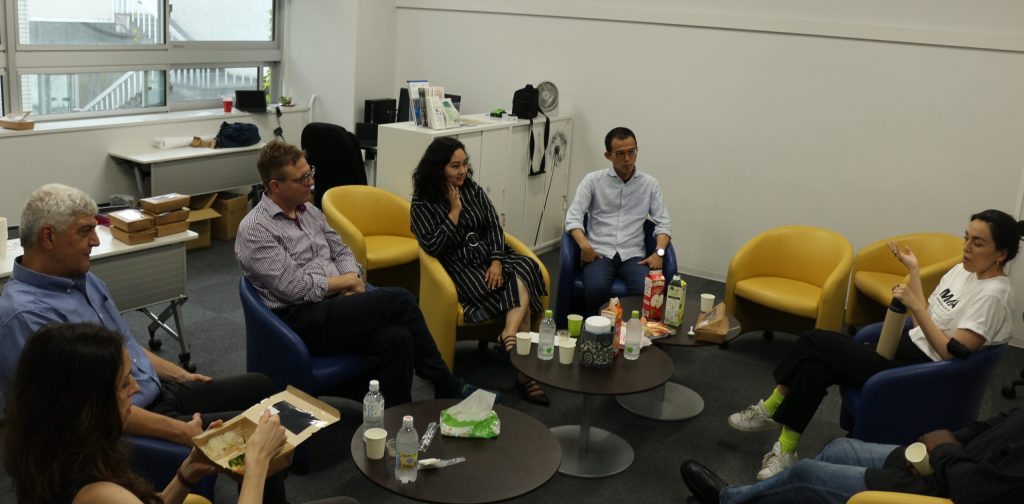 We first hosted a lunch meeting between Jochen and UTokyo faculty members interested in mindfulness and wellness. During the meeting, we discussed our own wellness and recognized that self-care was a crucial prerequisite for us faculty members to care for our own students.

As we were deeply interested in wellness, we also exchanged our own practices and ideas regarding how to help our students maintain their wellness. One of the faculty members shared her in-class activity – to let students go outside and stare into the distance to relax their minds. On the other hand, another faculty member wondered how walking around the nature-rich Komaba campus might help students reduce their stress.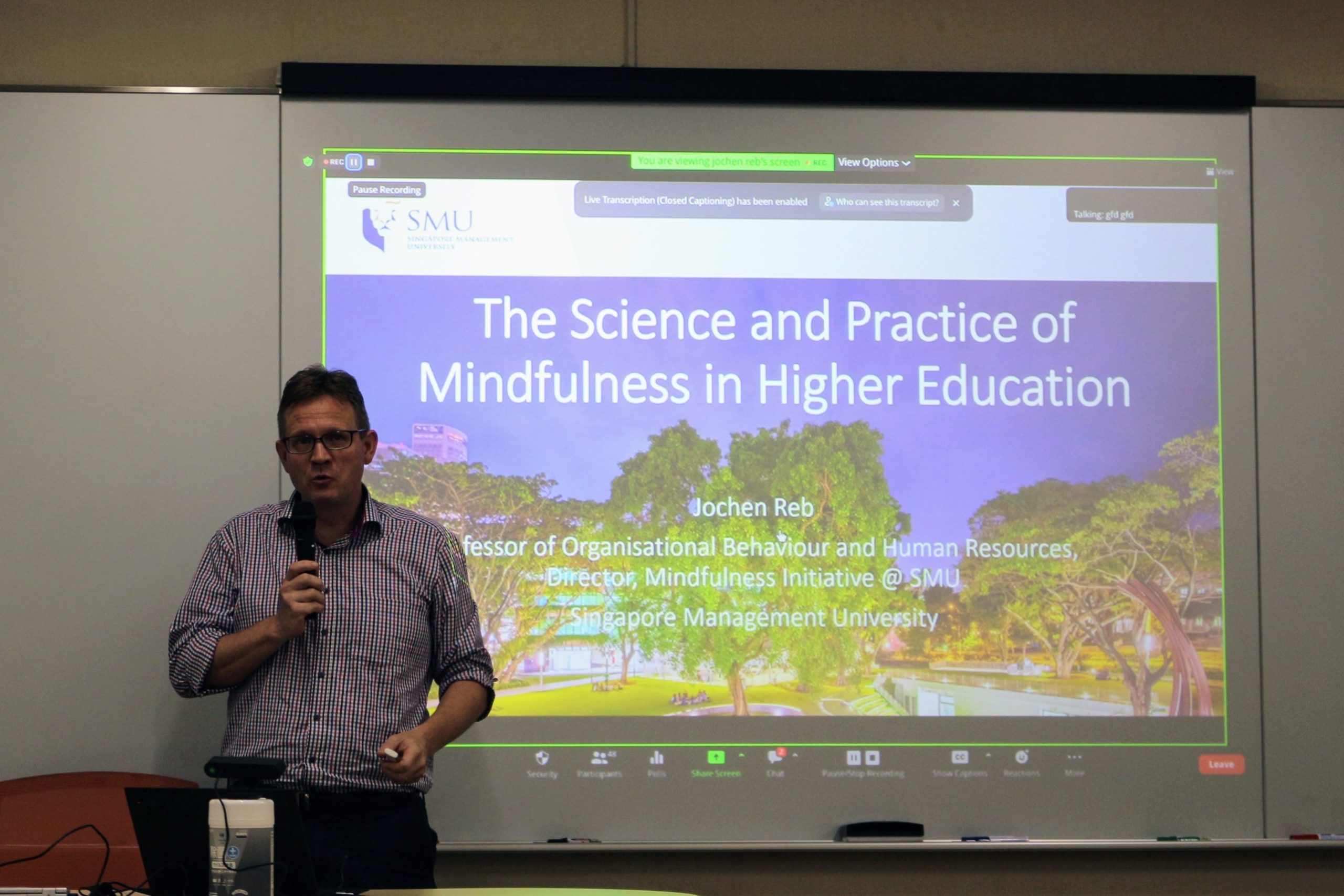 Then, in the evening, Jochen gave a talk to share the preliminary results of his mindfulness-based intervention at Singapore Management University — namely, his 13-week module "The Science and Practice of Mindfulness at Work" aimed at helping final-year undergraduate students learn how to manage stress, improve the quality of their interactions with people around them, and acquire resilience and purposefulness in successfully making the university-to-work transition.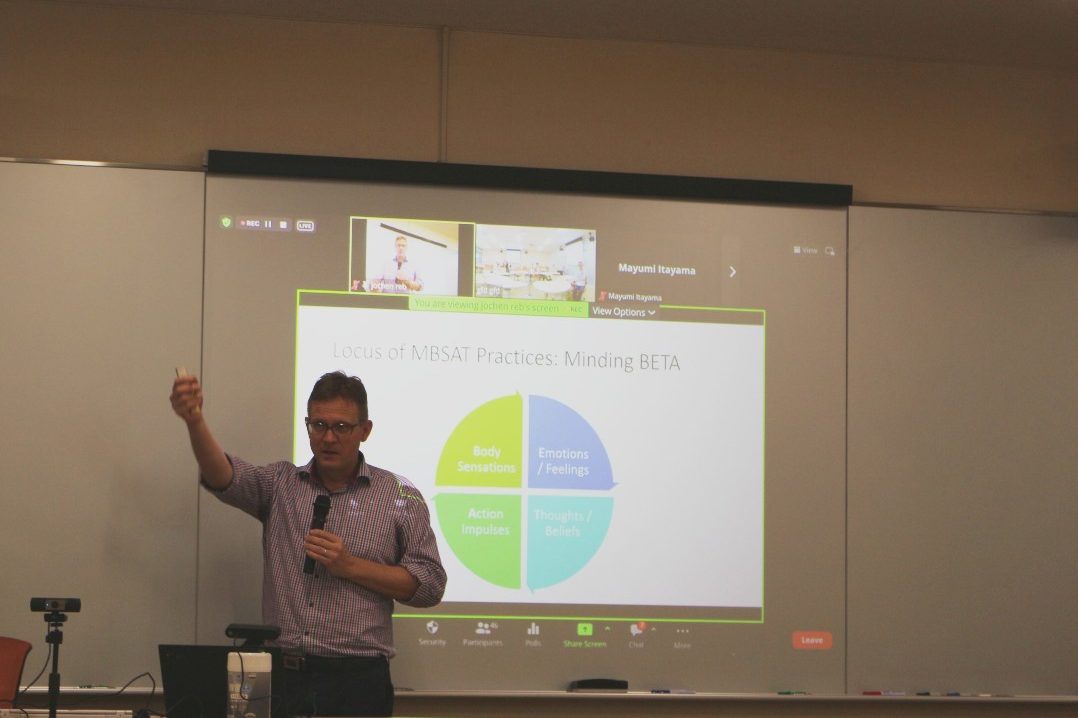 The preliminary results of his mindfulness-based intervention were amazingly encouraging. He compared the treatment group (students who took his mindfulness module) with the control group (students who took his decision-making module) at the beginning and the end of the semester. At the end of the semester, he found that students in the treatment group became more mindful, attentive, accepting, introspective, resilient, and less worried, sleeping better and feeling a more flourishing and greater meaning in life.

These preliminary results generated a lively discussion between Jochen and the audience in the room and online. The audience was particularly eager to delve more deeply into the practical implications of his ongoing research: how to design similar mindfulness-based interventions in disciplines other than business, how to sustain mindfulness practice outside of the classroom, and so on. Because Jochen's project, funded by the Singapore Ministry of Education, will continue for another year, we look forward to hearing about the results of the second run of his intervention next year.

Indeed, because Jochen plans to stay in Japan during much of the fall of 2023, we are actively considering inviting him back to UTokyo to offer mindfulness sessions for faculty, staff, and students. So, please stay tuned, join Jochen's mindfulness sessions in the fall, and let us work together to promote wellness at UTokyo!
back